Guided Knoxville walking tours
Storyteller Laura Still helps you live the stories of pioneers, soldiers, outlaws, and even fictional characters who walked these streets before you.
Knoxville has a rich history full of colorful characters and famous, and infamous, figures whose lives have been the inspiration for books, movies, and works of art. Take a stroll through history in beautiful downtown Knoxville while listening to true tales of the heroes, heels, and hardened criminals that are part of the hidden lore of this unique East Tennessee town.
In Partnership with Jack Neely and the Knoxville History Project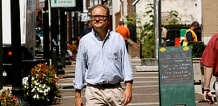 A portion of the proceeds for downtown tours go to help fund the work of the non-profit Knoxville History Project. Many stories are based on the books and stories of award-winning journalist and writer Jack Neely. Knoxville Walking Tours opens a window to Knoxville's varied past and leads you on a journey through both hard times and high times of a city growing through over two centuries of history.
Your Guide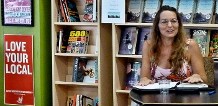 Native East Tennessee poet and storyteller Laura Still loves to share the lore of her home with visitors and neighbors. Let her tell you a story about Knoxville—its past, its present, and most of all its people.
A Haunted History of Knoxville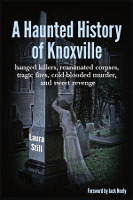 Storyteller Laura Still has explored graveyards and haunted houses all over the city to create the definitive guide to Knoxville's ghostly history and lingering spirits. Get your copy today